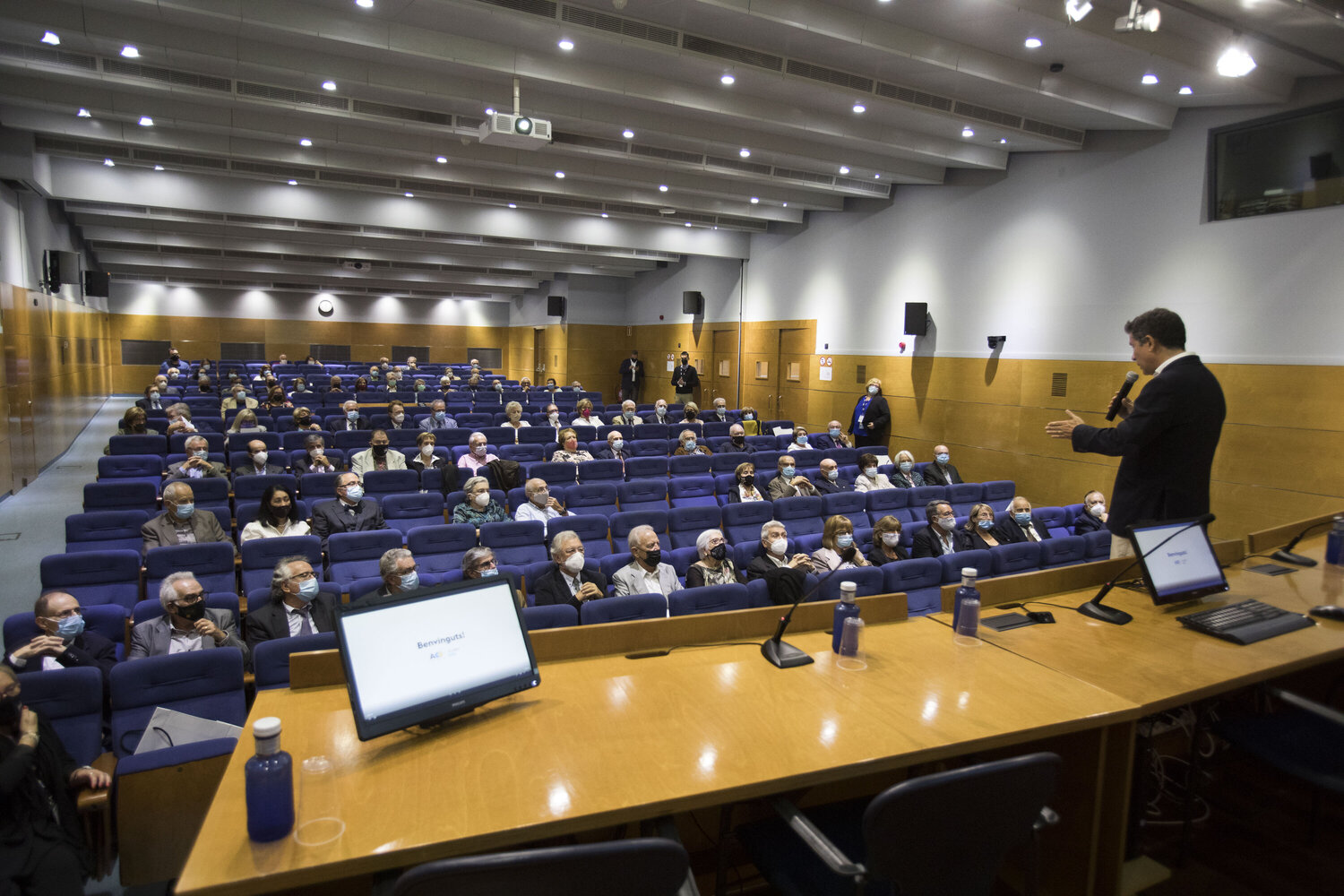 Categories: Magazine | Seniors
Great success at the commemorative Gala Lunch 2021!
Jordi Martí, president of AIQS Alumni, and Dr Salvador Borrós, general director of IQS, presided over the ceremony of the presentation of gold badges and commemorative diplomas. In addition, AIQS Alumni and AIQSèniors representatives Francesc Fornés and Dr Josep Obiols shared their experience and encouraged attendees to actively participate in the alumni association.
The day ended with the traditional Gala Lunch and the respective promotion photographs. All the photographs of the event can be consulted here.