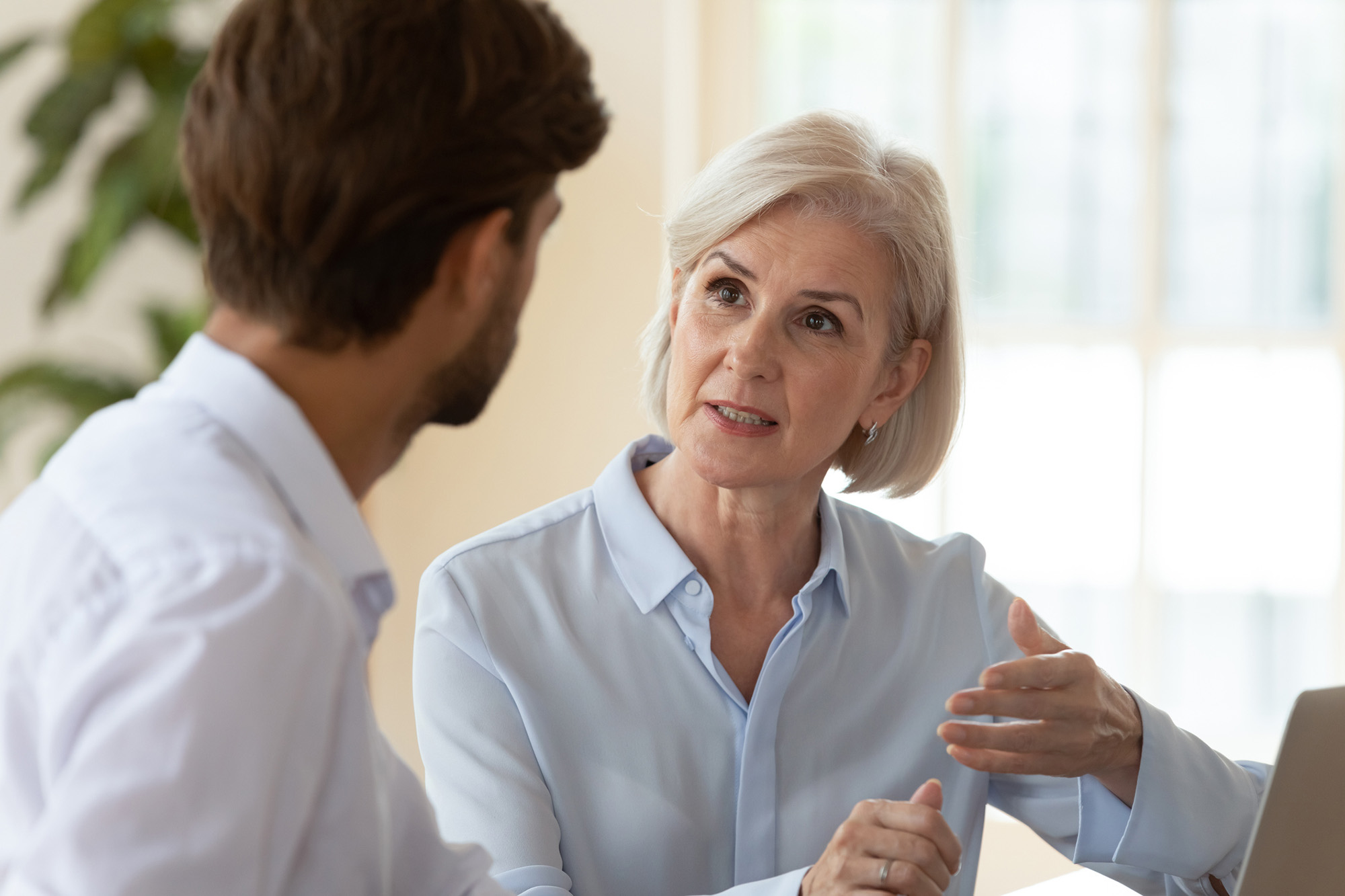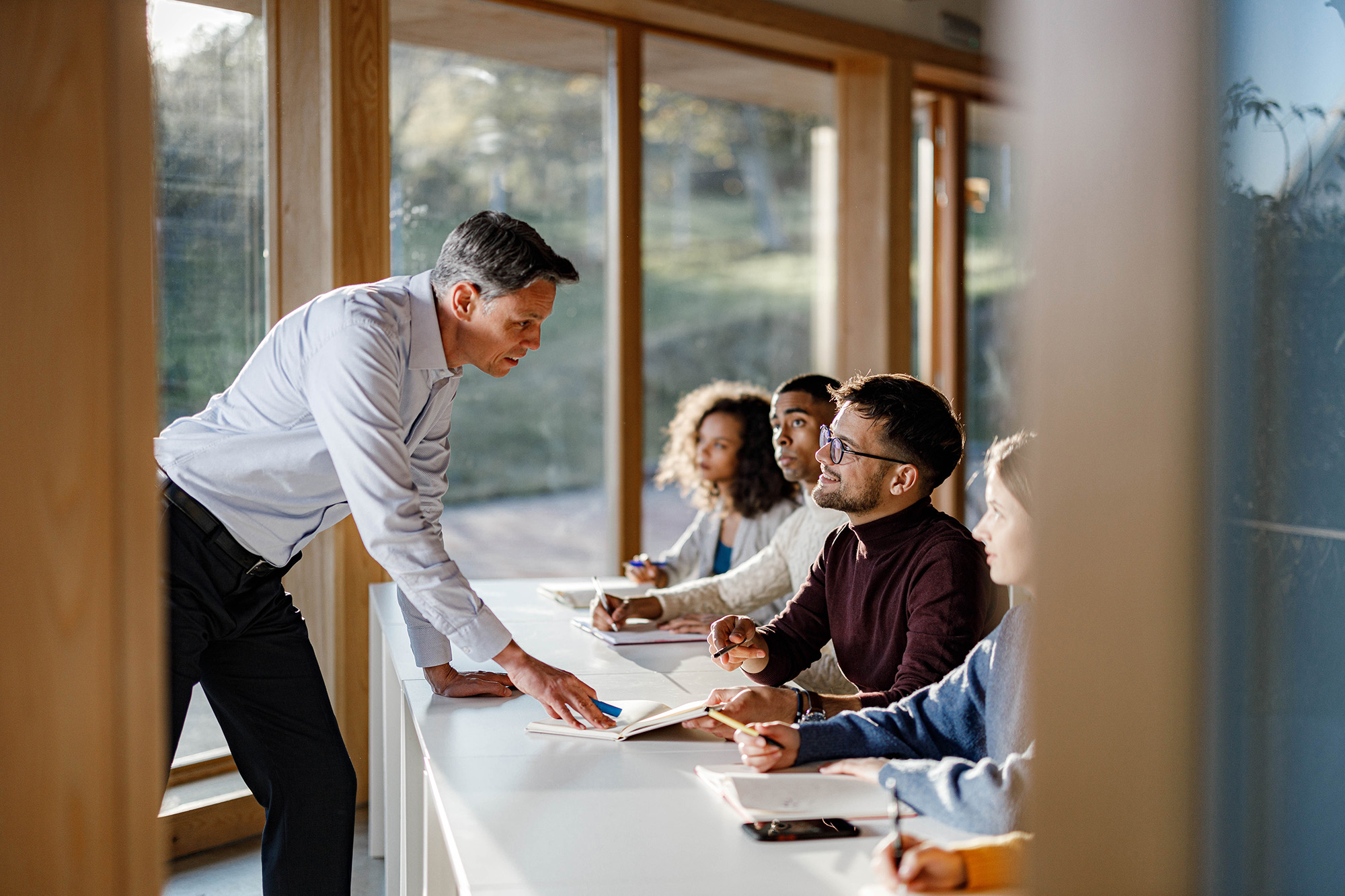 Serious diverse businesspeople talk discuss ideas at meeting
Happy teacher assisting his student on a class in the classroom.
Career guidance and mentoring
We are here to boost your professional career. Professional Orientation is a process of 3 completely personalized sessions with the objective to encourage the professional growth of our Alumni. Help you to know yourself through the study of your interests, your abilities and your aptitudes. At the same time, we will help you to understand the labor market so that you can make the best decisions. More tools for you to decide who you want to be and how to achieve it.
Determine your capabilities, your skills and your interests
Analyse your behavior trends thanks to DISC test
Make decisions regarding training, employment, markets, sectors.
Individual or collective activities, information, consultation, assessment of skills, support and teaching the skills, necessary for decision-making and for managing your career.
If you are unemployed, help you to improve the way you present yourself to employers and to find a job.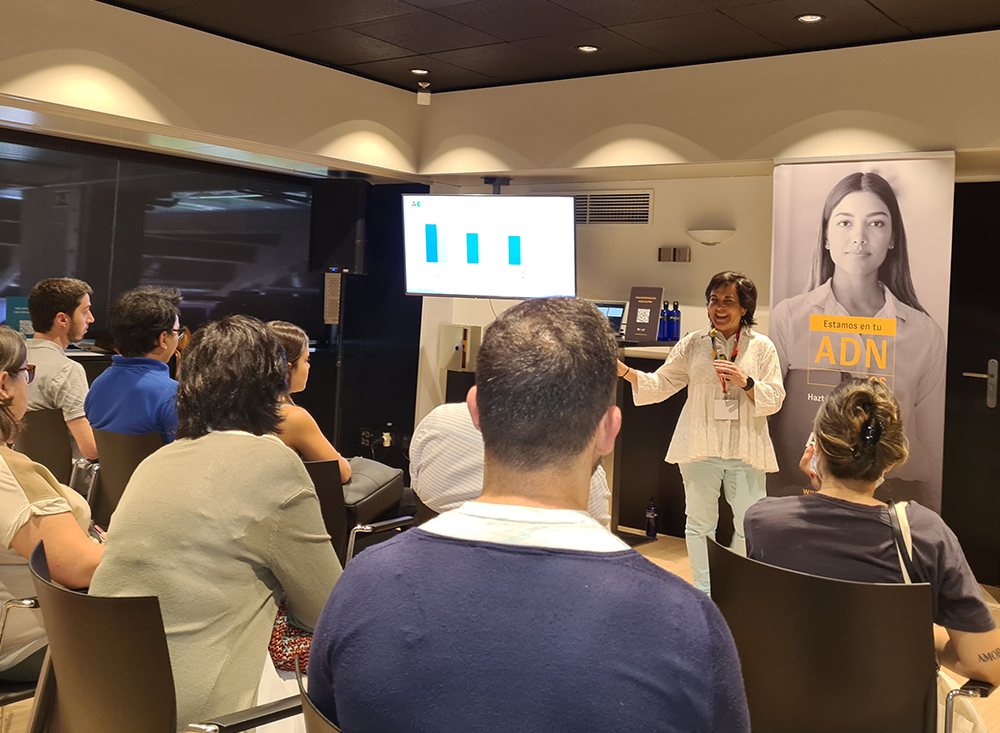 Career guidance + DISC test
Alumni: 125€ (65% discount)

Alumni Premium: 90 € (75% discount)

Unemployed alumni and final year IQS students: Free

External users (not IQS alumni): €350
Do you want us to accompany you in the moment of making decisions about your future employment?
Trust our professionals!
Alumni Mentoring Programme
Do you want to join the 300.000 years of experience?
Promoting mentoring as a tool for growth among our Alumni is to support and accelerate the personal and professional growth of our associates through other members backed by their career, experience, and reputation. 
We offer you an exciting and very stimulating learning program. 
The team of mentors is specially prepared to face your support accompaniment process with the best guarantees, and help you take the final leap whether you are an entrepreneur or a professional. 
Do you want to be accompanied for us? What do we get? 
Share experiences that serve as a guide in a certain sector or area.
Through emotional intelligence and empathy, develop communication skills.
Transmit positive, ethical and consistent values.
Help you to solve your doubts by yourself. 
Contribute to continuous training
Being a mentor is an enriching experience and personal growth

The mentor is already where you want to go.

In the news section you will find articles, interviews and all kind of updated information on Mentoring. 
Find out about all the services and advantages offered by Alumni Premium